10 ideas for BSR in your organisation
24 August 2016 | Admin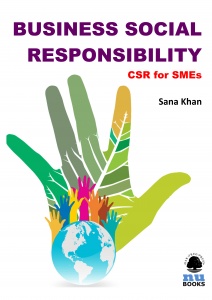 SMEs sometimes feel that their BSR initiatives will have less significant impact than those of larger organisations. This is a misconception: many bigger organisations often focus their CSR initiatives on assisting developing and underdeveloped countries, neglecting the community in which they operate. Smaller organisations are an integral part of the community in which they operate and so their BSR initiatives can create an immediate positive impact in the community, as well as fostering their relationship with the community. Larger organisations often are not as concerned with forming deep relationships with the community in which they operate as they are not dependent to the same extent on the community in which they are located.
The following are 10 ideas that small businesses can embrace as BSR initiatives. Each idea includes suggestions for risk mitigation to ensure a reduced risk of liability exposure for an SME:
Collaboration;

Creating a scholarship program;

Donating money;

Educational and informative assistance;

Establishing your own cause;

Improving employment;

Reduce, Reuse and Recycle;

Supplies giveaway;

Supporting global causes;

Volunteering locally.
Extracted from BUSINESS SOCIAL RESPONSIBILITY: CSR FOR SMEs by Sana Khan, #53 in the NuBooks series.