The starting point for your success journey!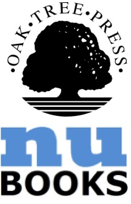 Welcome to SuccessStore, the ecommerce site for books and ebooks from Oak Tree Press and NuBooks.
Oak Tree Press is Ireland's leading business book publisher, with an unrivalled reputation for quality titles across business, management, HR, law, marketing and enterprise. NuBooks is its ebook-only imprint for short, focused ebooks for busy entrepreneurs and managers.
Here you will find a wide range of titles - in print and ebook formats. Feel free to browse - and buy!
Please note that, since January 2021, we are unable to
supply orders directly to UK addresses, as we are not
registered with HMRC for UK VAT.
However you'll be able to find our catalogue and order our books/ebooks directly on