Be first to propose
19 October 2016 | Admin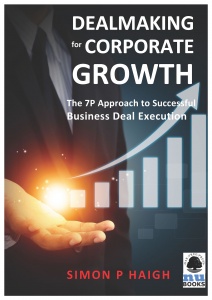 Being first to make a proposal is very important in helping you to end up with the deal you want. This is primarily because, as humans, we tend to be heavily influenced by information that is offered to us first (this is sometimes referred to as "anchoring").
Do not wait for what the other side is prepared to give you. Instead, do your due diligence and then let the other side know what you are prepared to offer them. When you put an issue on the table first through your proposal, it places a line in the sand as the starting point of the discussion.
As you know, there are three deal zone positions that you need to prepare for: likely, bottom-line and opening. So, in making your proposal first, consider your likely outcome (what you realistically anticipate to achieve) to guide you in framing your opening position (the best possible position you can give away). Opening as high (or low, if you're selling) as reasonably possible provides you with the maximum amount of flexibility.
Extracted from DEALMAKING FOR CORPORATE GROWTH: THE 7 P APPROACH TO SUCCESSFUL DEAL EXECUTION by Simon Haigh, #54 in the NuBooks series.