Aren't they amazing?
23 August 2016 | Admin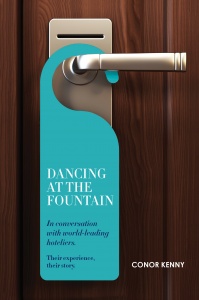 The men and women who run hotels are truly amazing. They are at the front line of emotions and egos, as well as running a business. Unlike many predictable industries, 24 hours in any hotel sees substantial change. That change must be managed and responded to instantly. Some years ago, I wrote this to explain its unique characteristics.
A hotel is like a theatre. Every night when the lights go down, the show is over – another day is done. The next day, no matter what has gone before it, the show will have a new audience, often a first-time audience, and today's show must, at the very least, be better than the day before. The actors who will deliver the show are your people. If you do not motivate them, inspire them and invest in them, you will have an average show and average is not the same as memorable. After all, what is the point of a beautiful comfortable cosy theatre with great sets, great seats and great lighting if the guys on stage have no idea what they are doing? The beautiful posters will soon be poisoned by the critics' pen. The hotelier's job is to keep the actors acting and the audience smiling. It's that simple.
Every time you enjoy the serenity, space, comfort and service of a great hotel, think of the gifted artist, brilliant surgeon, professional sportsperson or enigmatic musician. In common with great hoteliers, they rarely seek the limelight or praise. Instead, they get on with it quietly; they make it look easy. After all, isn't that the art and craft of all successful people, including these high-achieving hoteliers?
Extracted from DANCING AT THE FOUNTAIN: CONVERSATION WITH WORLD-LEADING HOTELIERS by Conor Kenny.