Useful CSR resources: UK
14 November 2016 | Admin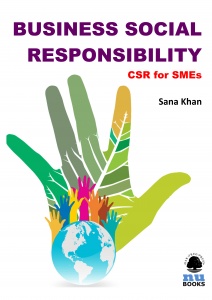 The following UK websites and sources are particularly useful in providing further information on CSR / BSR to promote and encourage a socially-responsible culture within organisations.
Business in the Community (http://www.bitc.org.uk/about-us)
Business in the Community is the Prince's Trust Responsible Business Network, whose members work together to tackle a wide range of issues that are essential to building a fairer society and a more sustainable future. The organisation offers a number of practical ways for businesses to work together and take action to help tackle some of the key issues facing society by providing a range of services, practical guidance and creative solutions that help businesses review, improve, measure and report, etc. The website also provides case studies and recognises the contribution of organisations of all sizes to being socially-responsible through CSR awards.
Government UK (https://www.gov.uk/government/policies/corporate-governance)
This is an official website of the UK government, which attempts to educate and encourage organisations and people to follow the law. It simplifies corporate governance and corporate social responsibility issues through consultation papers, case studies, and reports along with many other useful materials.
Green Business Partnership (http://www.brightgreenbusiness.org.uk/)
The Partnership provides environmental assistance to small and medium-sized businesses throughout Scotland. The Partnership also provides 8-week student placements.
Institute of Business Ethics (http://www.ibe.org.uk/)
The Institute raises public awareness of the importance of doing business ethically, and collaborates with other UK and international organisations with shared interests and expertise in business ethics.
International CSR Excellence Awards (http://csrawards.co.uk/)
This is a free-to-enter CSR awards programme open to organisations of all sizes that blend commercial gain with social responsibility. The Awards publish an annual report identifying and celebrating world leaders in CSR, offering notable examples of best practice in corporate social responsibility
UK Social Investment Forum (http://uksif.org/)
This Forum is the UK's membership network for socially-responsible investment (SRI). Its primary purpose is to promote and encourage the development and positive impact of SRI amongst UK-based investors.
Extracted from BUSINESS SOCIAL RESPONSIBILITY: CSR FOR SMEs by Sana Khan, #53 in the NuBooks series.