Closing the deal
2 November 2016 | Admin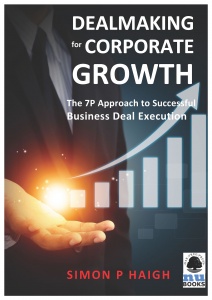 You have now arrived at the all-important finale, having expended a huge amount of time and energy to get to this point. You have strategized, planned, developed and used relationships and networks, built a team, made and received proposals, reconsidered and thrown in a fair amount of psychology, patience, wisdom and fortitude to boot. The last thing you want to do is let yourself down now.
So, at this stage, just as a deal is about to close, I use a brief checklist of questions to make sure there is nothing still to be discussed. Over the course of my career, operating at senior management levels internationally, I have found this checklist invaluable before the parties step into the actual deal closure.
I have learnt to use closed questions where possible, so that simple "Yes" or "No" answers can be given. For example, a "No" answer to "Have we left anything out of the deal discussions to date?" is an unambiguous agreement to move forward to conclude the deal, while a "yes" to the same question means there's still work to be done. The converse applies to "Are you now in a position to close?" If you can get the opposing dealmaker or chief negotiator to confirm that all is on track for a successful deal, then you are well set up to seal the deal.
Extracted from DEALMAKING FOR CORPORATE GROWTH: THE 7 P APPROACH TO SUCCESSFUL DEAL EXECUTION by Simon Haigh, #54 in the NuBooks series.