Codes of practice for managing IP
12 August 2016 | Admin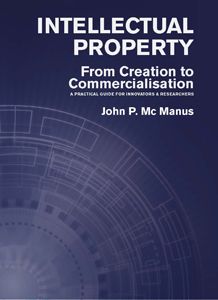 In support of businesses and PROs engaging in the exploitation of research, governments, funding agencies and professional associations have responded by commissioning and publishing guidelines and recommendations for the management of IP in knowledge transfer activities. Often presented as Codes of Practice or Handbooks, there are many such guidelines, policies and other tools widely available now. Although each has been developed for the particular requirements of a specific country, professional body or industry association, by and large, there are many overriding recommendations that are common to all situations. These commonalities are based on implementation of a good practice environment to ensure IP is professionally managed in a manner that fosters harmonisation of procedures, terms and conditions across PROs and business communities and delivers fair and equitable exploitation of research and innovation.
In response to the re-launching of the Lisbon Strategy in 2005 and the re-emphasis on improving links between PROs and industry, the European Commission (2008) published a Code of Practice in 2008 to facilitate the implementation of guidelines for proper management of IP as a support for more effective exploitation of publicly-funded research results, with a view to translating them into new products and services across the Community.
IPO, the Intellectual Property Office of the United Kingdom, published an update to Intellectual Asset Management for Universities (known generally as The Guide) in 2011 (IPO, 2011). The emphasis in the updated edition is on creation and dissemination of knowledge, but acknowledges that PROs may differ in their approach to achieving this. Thus the guidelines are structured to enable universities and research organisations to develop a policy suitable for themselves and to create an IP strategy that allows them to optimise the benefits from knowledge transfer in line with their own specific business model.
ICC, the International Chamber of Commerce, published guidelines (2008) with an emphasis on each business developing its own IP policy to create awareness among its staff of the value of IP, the management of risks associated with infringement and to ensure compliance with IP laws.
The Irish Advisory Council for Science, Technology & Innovation (ICSTI) (later the Advisory Council for Science, Technology & Innovation (ACSTI)), published two Codes of Practice for the Management of IP, the first (ICSTI, 2004) with a focus on IP arising from publicly-funded research and the second (ACSTI, 2005) with a set of guidelines for managing IP in public-private collaborative research projects.
WIPO, the World Intellectual Property Organization, published its guidelines (2004) for universities and R&D organisations developing and implementing an IP policy, with an emphasis on developing countries laying the foundation for knowledge-based economic development.
AURIL, the Association for University Research & Industry Links, published its Handbook (2000). Aimed at Technology Transfer Office (TTO) and Knowledge Transfer Office (KTO) managers, it provides a valuable tool-kit with guidelines, forms and templates for implementation of IP management systems.
These documents address key elements relating to IP, on which investors want assurances when they are considering an investment in a technology or company. Most of these key elements relate to aspects that verify and validate the provenance of the IP, such as:
Recording of the results and data that support a creative work or invention;

Reporting of results and inventions;

Designation of inventorship or authorship;

Assignment of ownership;

Confidentiality with respect to proprietary information;

Timely filing for appropriate protection; and

Identification and clarification of all third party rights with respect to the IP.
These Codes of Practice or Handbooks provide a set of essential 'good practice guidelines and recommendations' that ensure the key aspects outlined are addressed properly at each stage in the process of developing and managing IP. Where a research group has the appropriate procedures in place, any due diligence undertaken by the industry and investment community considering the exploitation of a research output from that group is made much simpler. In the long run, it also ensures a high degree of confidence in the integrity of the IP that these organisations hope to use as a cornerstone on which to build a commercial operation.
Chapter 15 revisits these key requirements in more detail and looks at the process of 'due diligence' and how important these requirements are in establishing and maintaining the value of IP.
Further chapters here in Part III explain some of the more practical details of these requirements. Chapter 10 takes a detailed look at the recording of results in Laboratory Notebooks; procedures for the reporting of inventions and creations in an Invention Disclosure are presented in Chapter 11; how to decide whether someone is entitled to inventorship is explained in Chapter 12 and how to balance the need to publish research results with the requirements for patenting of inventions is discussed in Information Disclosures in Chapter 13.
Extracted from INTELLECTUAL PROPERTY: FROM CREATION TO COMMERCIALISATION: A PRACTICAL GUIDE FOR INNOVATORS & RESEARCHERS by John P Mac Manus.