Evaluating a business plan
22 August 2016 | Admin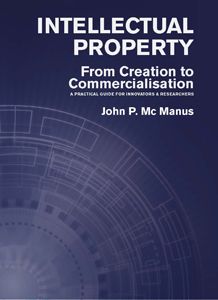 In evaluating the viability of a business plan for a new technology company, investors, banks and State agencies interested in supporting the proposal place an emphasis on specific elements of the plan, looking for the following assurances:
Market: The information provided should be well-researched and all sources referenced, such that it is convincing in defining the target market, has reliable estimates of the market size and can justify realistic sales targets and achievable growth projections. The inclusion of testimonials from business partners, potential clients, clinicians, academics and others, who know the technology and products well, serves as valuable reference sites for those evaluating the business plan;
Business strategy: The strategy laid out for achieving the objectives of developing, manufacturing and delivering the product to market with the expected revenue projections must be clear and appear feasible;
Technology: The road-map for technology/product development must be well-defined and provide assurance on the feasibility of achieving the individual milestones; and
Management: The management team must be strong and credible, with the correct mix of key individuals providing the appropriate experience, skills, capabilities and drive for each of the management functions required to achieve the overall objectives of the plan.
However, having considered the viability of the venture, the key factors from an investor's viewpoint in reaching a decision on whether to invest most likely rank in the following order of importance:
Management team;

Market;

Business strategy;

Finance; and

Technology.
This order of emphasis, when it comes to making an investment decision, is simply based on the fact that, no matter how good the technology and business opportunity appears to be, the venture will not be achievable if the right people are not at the helm. So, to protect their investment, investors want the assurance of a capable team in place. Investors also know that the company will go through different phases and, therefore, expect that certain management positions also will change as appropriate to the stage of the company, so that throughout the course of the plan, the team consistently comprises the appropriate strengths and capabilities.
Extracted from INTELLECTUAL PROPERTY: FROM CREATION TO COMMERCIALISATION: A PRACTICAL GUIDE FOR INNOVATORS & RESEARCHERS by John P Mac Manus.