Key characteristics of successful CSR initiatives
17 August 2016 | Admin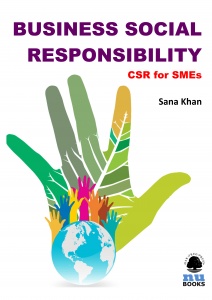 Organisations regardless of size are now turning towards CSR because they can see clear commercial and social benefits arising from engaging in such activities. The key characteristics of successful initiatives include:
Embrace media:

Do not be shy about using both traditional forms of media and social media to raise positive attention both for your organisation and its CSR initiative(s). However, make sure the time and resources spent on this do not take away from the CSR initiative itself;

Every little counts:

Remember, no matter how small an organisation's CSR initiative might seem, it all counts. A small organisation simply donating prizes for a charity raffle at a sporting or entertainment event is a simple CSR initiative – but nonetheless commendable;

Internal and external stakeholder involvement:

There is no point focusing entirely on either internal or external stakeholders. This works against the overall purpose of being a socially-responsible business, which ultimately aims to ensure both sets of stakeholders benefit from an organisation's business activities;

It's all in the name:

Giving an effective name to your overall approach to CSR is quite important. Naming your policy correctly will help stakeholders understand that your CSR approach is here to make a positive change and will create a lasting impression;

Measurability:

Ensure that you measure the level of impact the initiative has had. This is important for commercial and social reasons, in that it shows that the input of your organisation's resources for non-commercial uses provided positive outcomes, which in turn can be used for PR and marketing purposes and go towards helping elevate the organisation's reputation from a social responsibility perspective. The more a CSR initiative is seen to work, the more support you will gain from external stakeholders;

Personal:

Make the CSR initiative personal and don't fall into the trap of glamourised promotion of an organisation's CSR initiatives that focuses only on senior management;

Relatability:

Make sure the CSR policy relates to your organisation's ethos and connects with internal and external stakeholders;

Reports:

Issue annual reports on your CSR initiative and use them to highlight measurability, sustainability, transparency, etc. This adds to the accountability of your CSR initiative and can be an educating source for other organisations and people who wish to learn from existing CSR initiatives;

Straightforward:

The easier the CSR initiative is to implement, the easier it is for your internal and external stakeholders to understand exactly what it is about. Keeping things simple and straightforward focuses resources on what matters most: the CSR initiative itself;

Sustainability:

There is no point in implementing a CSR initiative if it cannot be sustained. Once-off efforts are quickly forgotten and will not expose an organisation to the complementary commercial benefits that an ongoing CSR initiative can bring.

Transparency:

Part of being socially-responsible is to be open and transparent. Make sure you are open with all your stakeholders regarding your CSR initiative and do not be afraid to say what went right and wrong publicly whether through reports, cases studies, blogs, websites, etc;

Volunteering:

Most CSR initiatives have some volunteering aspects. It is important to embrace this side of CSR and to develop a culture of volunteering within your organisation.
Extracted from BUSINESS SOCIAL RESPONSIBILITY: CSR FOR SMEs by Sana Khan, #53 in the NuBooks series.