Luc Delafosse: A passion for his work
16 August 2016 | Admin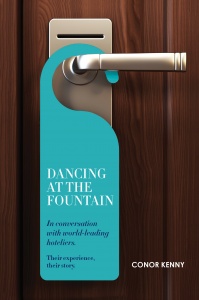 Luc Delafosse, former general manager of the Burj Al Arab hotel in Dubai, says:
I know I come across as very passionate about my work, I just love it! To the point that some people think, "Perhaps he is overdoing it". I like to show passion, and I like to show it because it can also motivate employees and please guests.
In Dubai for example, the airport is open 24 hours, with planes taking off and landing at night. For any of the luxury hotels in Dubai, it would be acceptable for the General Manager to introduce himself to certain VIP guests the day after they arrived, and check then that everything is fine. That might be acceptable in any hotel in Dubai – but to make it The Burj Al Arab, I made the decision to be there at the front door to welcome each and every VIP – over and over again, as regularly as possible. It could be exhausting and truly sometimes I felt worn out! But I can assure you the smile on the face of the guests when the General Manager of The Hotel Burj Al Arab was in the lobby or just outside the door to welcome them in the early hours of the morning was well worth the effort. I then just needed a little follow-up during the stay and to be present at their departure. In this way, you set high standards for your team.
Also, I used to enjoy – that's the correct word – going to the guest floors and meeting colleagues and guests (unhappy guests). The objective was to meet new guests and make new friends. There was a great sense of satisfaction after a long day's work when you have met some guests, happy or not necessarily happy, and feel that you have accomplished your job of host properly.
Extracted from
DANCING AT THE FOUNTAIN: CONVERSATION WITH WORLD-LEADING HOTELIERS
by
Conor Kenny
.