Nathalie Seiler-Hayez: Choosing my career
11 October 2016 | Admin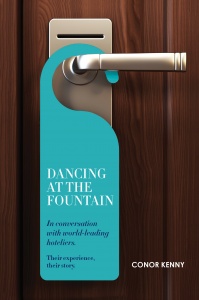 Nathalie Seiler-Hayez, general manager of The Connaught Hotel, London, on choosing her career:
I think I had a wonderful childhood. Probably not an ordinary childhood but wonderful. When my parents were there, I got a lot from them, a lot of love. At school I had a good balance, nothing special in terms of study.
But very early, my career became clear in my head. I was fascinated with hotels, by the guest aspects in particular. I remember a trip with my parents to Thailand, when I was 17. They brought me to the Āman resort, which had just opened. This was where I realised I was going to become a hotelier because I wanted to run a hotel like that one day. To put it in perspective, at 17 years old, you are very impressionable … the blue sky, the blue sea, the extraordinary bouquet, everything is extraordinary. I think it was the sense of how everything at the resort made me feel! It was just not about the beauty of the design, which was wonderful, but at Āman you felt connected emotionally. The staff connected with me and I think this is really basic. The sense of welcome and all of the little touches that were so special for me, for a 17 year old girl – it goes back to what it is all about: empathy. It's about how the staff make you feel more than anything.
So when the time came to figure out what to do for a programme of study, I didn't have to think too long: it had to be the Lausanne Hotel School. Obviously, my travel experiences with my parents were a big influence but I can tell you that, the moment I arrived at the school, I knew it was for me. If I could go back and do it again, I'd start tomorrow!
Extracted from DANCING AT THE FOUNTAIN: CONVERSATION WITH WORLD-LEADING HOTELIERS by Conor Kenny.