Nathalie Seiler-Hayez: Inspire yourself
1 November 2016 | Admin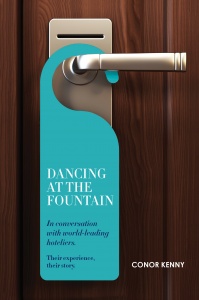 Sound advice from Nathalie Seiler-Hayez, interviewed when she was the general manager of The Connaught Hotel, London:
My advice to someone already in the business aiming for the top is to travel as much as you can, get inspired by luxury brands, don't stay only in your own area. For me, getting inspired is really the thing. Right now we are all focusing on these millennium people. Who are they? How do they think? What's the future? They don't want a desk in their bedroom, they want to be downstairs being part of a community – so how does that translate to my own hotel? I think you can understand this only by being a step ahead and, for that, you need to go out, outside your own hotel, to be inspired. So on the one hand, you need to have the right people in the right places in the hotel to make sure that you have the right processes and services delivered in the right way. On the other hand, you need to go out, to look outside, to think outside the box, because otherwise very quickly you can be out of the game. Don't be afraid of being creative, of being inspired by a different brand. Look at how Burberry is developing, borrowing from lots of different areas. And most important, as a leader at the top you need a vision, a clear vision … and of course, work hard – and stay true to yourself.
Extracted from DANCING AT THE FOUNTAIN: CONVERSATION WITH WORLD-LEADING HOTELIERS by Conor Kenny.