Philippe Leboeuf: The first advice I received
13 September 2016 | Admin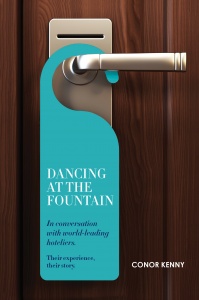 Philippe Leboeuf, general manager, The Mandarin Oriental, Paris, remembers the first piece of advice he received as a trainee hotelier:
The first piece of advice I got was from the principal of the hotel school who told me on the first day that I wasn't wearing the right shoes, the right shirt, the right tie, that I didn't look good – and, most important, I didn't say "Hello" to him politely in the right way! He called me, "Sir, where are you going?". I said I was running to wherever I was running. He said, "Perhaps you have forgotten something". I looked blank, and he said, "Perhaps you have forgotten to say 'Good morning, sir?'". I'll never forget that one. Incidentally, you can catch me saying that to young people sometimes nowadays. Even some the best graduates from top hotel schools in Lausanne or Cornell, with maybe five years of studies behind them, cannot look you in the eye, smile and say "Good morning" or "Good afternoon". That is something that I was taught very early. And you know you have got only a few seconds to make a first impression.
Extracted from DANCING AT THE FOUNTAIN: CONVERSATION WITH WORLD-LEADING HOTELIERS by Conor Kenny.