Philippe Leboeuf: The second piece of advice I received
20 September 2016 | Admin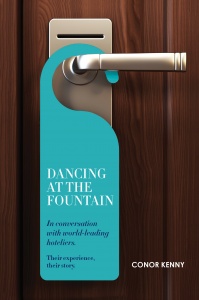 Philippe Leboeuf, general manager of The Mandarin Oriental, Paris, on the second piece of advice he received as a trainee hotelier:
I was lucky after hotel school to get my start a big hotel, the Hôtel Concorde Lafayette in Paris, a 1,000-room hotel. I was working at night and went through the automation change to computers – that was extremely interesting, which people tend not to appreciate nowadays because it is so standard to have computers. I had a rough start there, although I had done well at school. It was my first job, and I was extremely young. One of the porters there was nice to me. He told me it was going to be tough, and he taught me – it's so obvious, but it needs to be said – to always tell the truth. That was the second piece of good career advice I received.
Extracted from DANCING AT THE FOUNTAIN: CONVERSATION WITH WORLD-LEADING HOTELIERS by Conor Kenny.