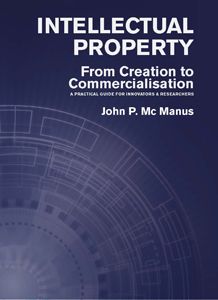 The technology may have the potential to become an important cornerstone on which to build a new spin-out, but only if it delivers value, so a focus on the more commercial issues addressing the following points is required:
Market-readiness: Here, the degree of stability and robustness that has been achieved in the technology is crucial to determining the stage of maturity of the product or process and how much more needs to be done to meet the acceptance criteria for market launch;
Uniqueness: A clear advantage over competitors is a prerequisite for market entry;
Meets a Need: There must be evidence that a market sector has a need for the technology offering and that it really does provide the features and benefits being claimed; and
Acceptability: It must be easy to implement, while conforming to industry standards and norms and all the regulatory requirements for the specific industry sector.
Market-readiness
Assessing the stability and robustness of the technology means establishing the status of the technology in terms of its current state of market-readiness and determining the outstanding requirements that need to be completed before it is ready for market launch.
A technology's status may be categorised according to the following stages of development:
Early concept (patent filed);

Proof-of-concept (demonstrated tests and experiments);

Advanced stage of development;

Prototype or feasibility product/process/service demonstrated;

Mature technology (Generation I, II, etc.); and

Scope for improvements (Generation II, III, etc.).
Depending on where the technology currently stands, a roadmap should be created for the completion of the remaining technical milestones. This should advance it to the point where either it will be ready for market entry, or where it will meet the specifications required to present an attractive commercial proposition for a potential licensee.
Uniqueness
An objective view is essential in determining how unique the technology is with respect to what is already available and what is currently being developed by others. Comparative information may be gathered by answering the following questions:
What other technologies are being use to meet the need currently?

What is unique about this technology? Cost, speed, stability, etc.?

Where does this technology fit? Is it 'me too', superior, displacing?

Are other competing technologies also being developed?

When will they be ready and how does this technology compare with theirs in terms of readiness?

Have any of the competing technologies been protected by patents and how strong are those patents?

Are there similar technologies that are not being used to meet the need, but which are protected by patents? Why are they not being used? This may uncover information that indicates difficulties either in the manufacture, use or industry acceptance of the technology or products that have not been evident previously;

Is this technology in any way dependent on other technologies that are patented? Is there some platform technology that has been patented and claims wide cover in the specific field where this invention lies? This could mean that a licence is required to that patent in order to practise this invention;

What has been published in the journal literature that is relevant background to this technology? Why/how is this technology still unique in relation to the state-of-the-art?

Are there secondary market applications for this technology? Can additional value and revenues be created by developing other product applications, or by licensing these applications to other parties who are better positioned to exploit them?
Meeting the Need
The patent databases are bursting with patents for unique products and technologies that never made it to the marketplace. So uniqueness alone is not sufficient to guarantee successful exploitation of a technology. The only real test of a possible demand for what you are offering is primary market research and evaluation of the proposition by potential users. Answering questions like these will help to focus on meeting that need:
How have you determined the need, who is the target customer and can you provide reference sites that are supportive of the technology offering?

What level of certainty can you attach to the technology's capacity to meet the need?

Have you got a technology road-map established for how you will meet the need?

Can you establish the key technology milestones (experiments, tests, prototypes, demonstrations, market testing, clinical trials, etc.) that need to be reached?

Have you a contingency plan if certain milestones cannot be achieved?

Does the technology road-map fit with the business strategy?

Have you the relevant in-house capability and skills necessary to complete all requirements in meeting the need?
Acceptability
Acceptance of the technology in the marketplace is often the last hurdle to be confronted in developing a new product and most developers who have gone through the process from start to finish probably would admit that, in hindsight, it is one of the first aspects they should have been aware of and examined from the outset. This is particularly so for highly-regulated products and technologies, such as those for the healthcare industry. Much of the early data and experimental results can turn out to be useless in terms of supporting applications for regulatory approval, because either the correct experiments have not been conducted, or the data generated was not gathered in a correctly-designed study. This means that a lot of time and resources are lost by having to repeat key experiments and the final phase of development has to take a step backwards, just when the business is preparing for a market launch.
A worst case scenario is that certain products do not achieve acceptance in some countries because of specific regulations and legal impediments dictated by industry standards and local legislation.
Once the initial concept has been developed, it can pay real dividends to invest time in researching the regulatory requirements at the very early stages in the development of a technology, as this can influence the path of development and the particular constituents, materials, components, designs and format, etc., that need to be considered in making it acceptable for the marketplace.
In performing this evaluation, consider the following questions:
Will there be an internal buy-in from management and colleagues with full support for implementing the new technology?

Does the technology, or its products and processes, conform to all the standards, norms and regulatory requirements expected for the specific type of product and industry sector?

Will the customer adapt readily to the technology, or are there barriers relating to user-friendliness, false perception, etc. that will need to be overcome?